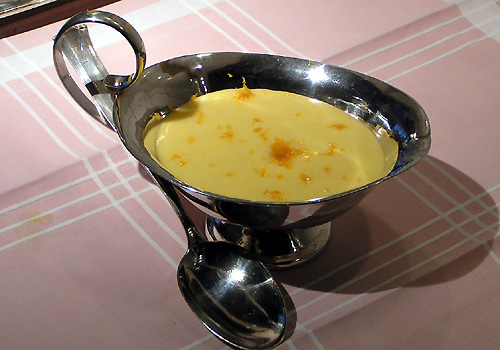 Sauce Maltaise
Sauce Maltaise
Orange flavored Sauce Hollandaise is a variation of Hollandaise. Perfect on steamed white asparagus! This is a great classic it is perfect with early small spring asparagus as well as with many other vegetables. It is great  many grilled or poached fish.
Use  the Hollandaise Recipe minus the lemon juice.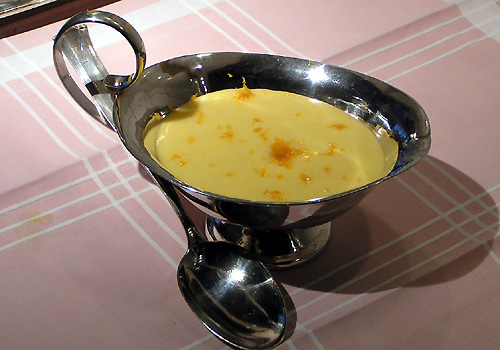 Sauce Maltaise
One of the classic French sauces it's rich and delicious. Instead of writing the entire recipe for Hollandaise again, which this sauce is based on I put here the flavoring ingredients and the general preparation. Follow the links above and below for the Hollandaise recipe.
Ingredients
1

tbsp

orange juice

strained

Pinch

white pepper

1

large

orange grated rind

2-4

tbsp

orange juice

strained
Instructions
Adding the flavorings
When making sauce Maltiase replace the lemon juice in the Hollandaise recipe with orange juice.
Once all the butter is incorporated whisk in the grated orange rind and the 2-4 tbsp. of the orange juice. Season the sauce now with salt and white pepper. If the sauce still looks too much like mayonnaise it is not a problem whisk in a spoonful at time of warm water to it to thin it out a bit.

You can hold this sauce up to an hour by keeping it in a pan of warm water.
Notes
Use  the Hollandaise Recipe minus the lemon juice.
Sauce Maltaise (and it's variations) are what are known as emulsions. Which means that you are going to suspend the butter molecules in the egg yolks like it's done when making mayonnaise. It takes a bit of patients but is not that difficult. The results are so worth it.
If the sauce scrambles or curdles.
If the sauce should scramble don't panic. Its a drag but you can fix it.
If the sauce should begin or look like it is scrambling, immediately remove it from the heat and place it in a bowl of cold water to stop the cooking process.
Take a spoonful of orange juice  in a clean warm bowl and whisk a spoonful of the scrambled sauce in to it to incorporate the two. Keep whisking and adding the split sauce a spoonful at a time incorporating completely before adding the next. Do this until all the sauce has been added and then add any remaining butter you might still have to add.
Add the orange rind, orange juice and season to taste with salt and white pepper.